This type of scaremongering is totally unacceptable in any civilized society; a prelude to a nonexistent civil war.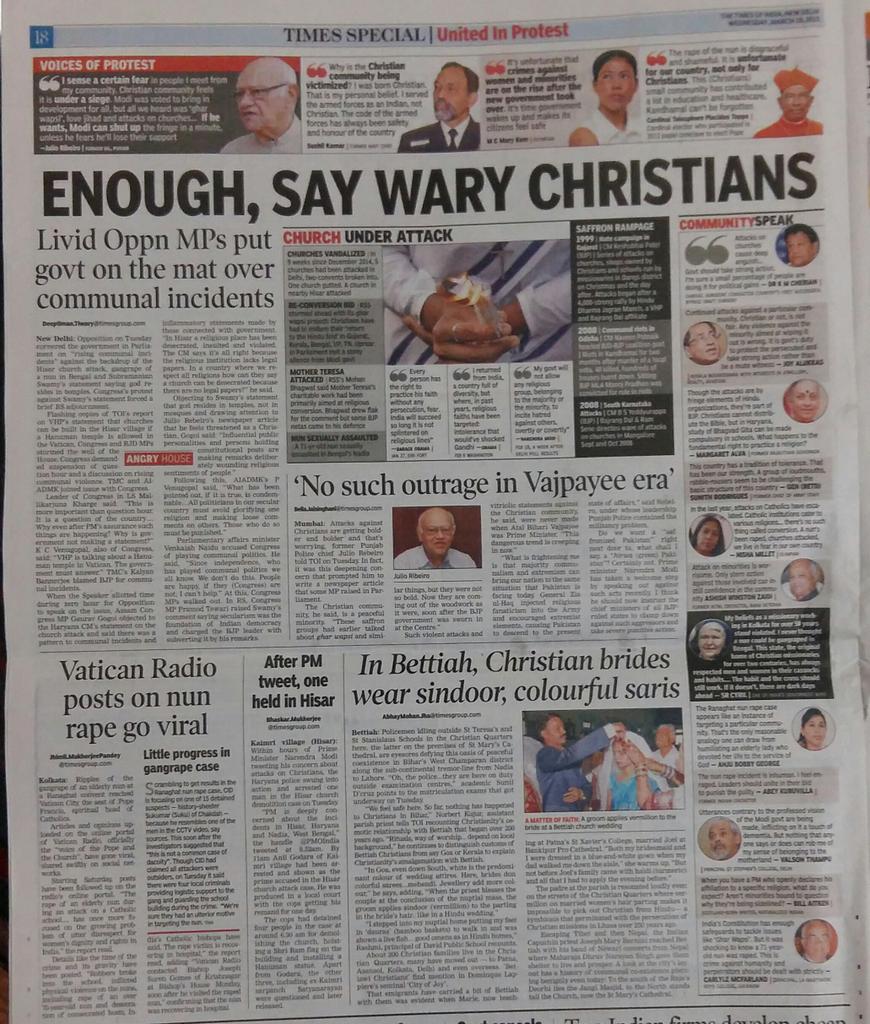 Biased reporting has reached such levels it is no longer enough for Narendra Modi to comfort the minority, he must now comfort the majority. Indians are being made to feel they are living in a totalitarian state where their Christian brothers hide under the table like Anne Frank. Suddenly 40 million Christians have removed themselves from the rest, so a Christian victim of crime is no longer an Indian victim of crime. Do we want every crime to be henceforth segregated into subsets, and the Christian subset be preferentially reported? Is that what we want? Forget reassuring Christians, Narendra Modi, reassure Hindus first. Reassure them with facts & figures to counter this abhorrent media blitz
There were an incredible 30,252 property-related hate crimes and 263,540 violent hate-crimes in 2012 in the USA. (bjs.gov/content/pub/pd…) With 30,252 property-related hate crimes, are we to believe that President Obama is not secular, not plural, not concerned for minorities? A handful cannot fight this bizarre media bhed-chaal. The government has to. But where is it? Ensconced in comfort, watching from distance. There's no other way of saying this. It is not – as a tyre ad suggests – the streets that are filled with idiots but, rather, this govt. Day-in-day-out all this government does is to ask its hopelessly smug spokespersons to bleat out clichéd denials and weather-beaten polemic. What @PMOIndia needs to do. Right NOW. But it won't. Because talk is cheap.

Save Our Souls, @PMOIndia. Fight the perception that Christians are under attack. Fight it with data. My column: (buff.ly/1BxEFgr)
Fantastic reporting of hard facts, not by the incompetent @PMOIndia but by @OpIndia_com. Kudos (opindia.com/2015/03/spate-…)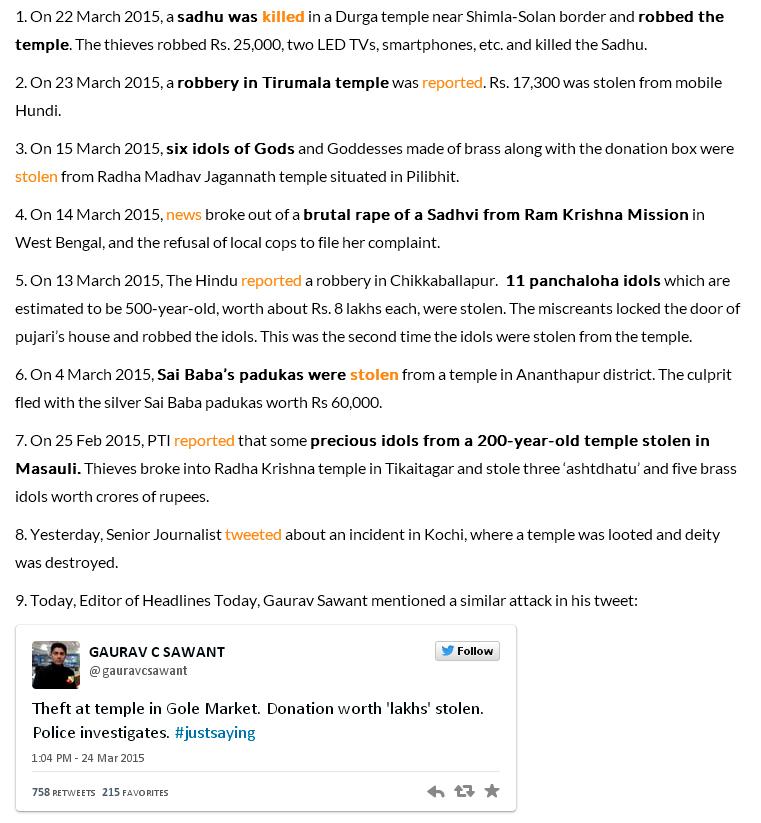 9 temples robbed, 2 sadhus killed, 1 sadhvi raped, in 1 month. Dear @timesofindia, here's your headline for tomorrow: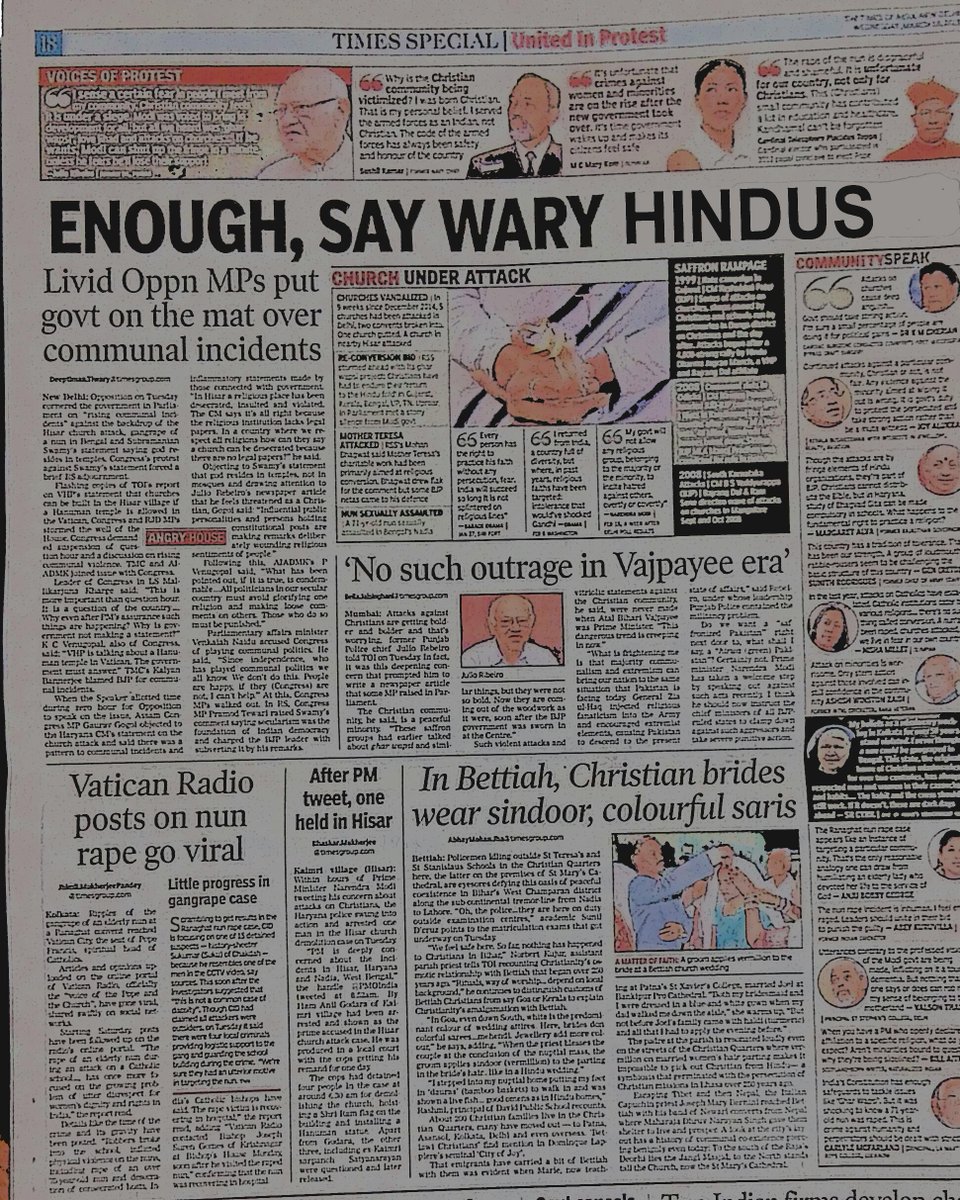 Not a single op-ed on the nun story in newspapers, not a single column by an intellectual owning up to how sensational and biased they were. I shall leave it to the genius of Pawel Kuczynski to describe Indian Mainstream Journalism as it stands today.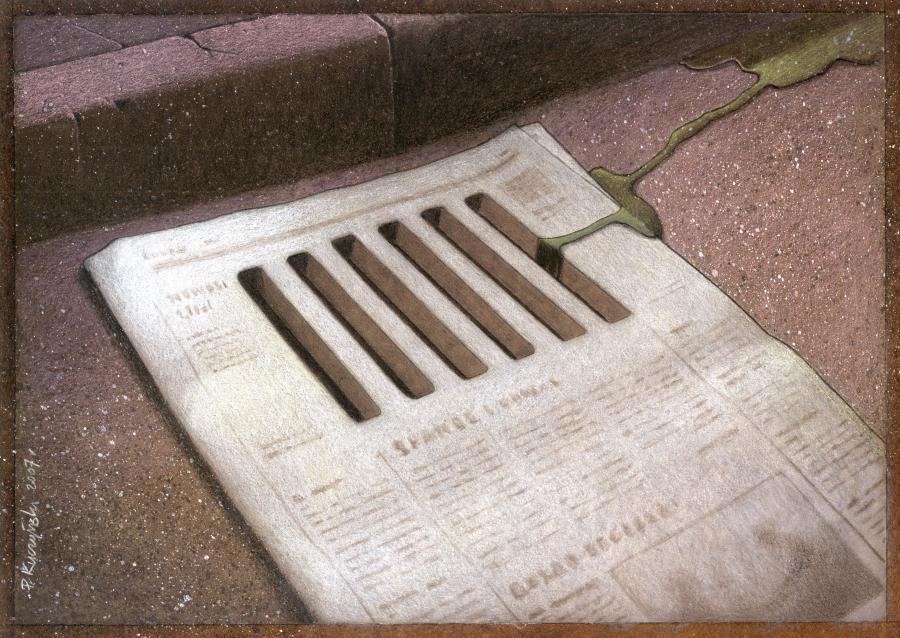 Deliberately ignite passions and hoodwink the gullible for 3 weeks, then gently slip in the facts – that's our media.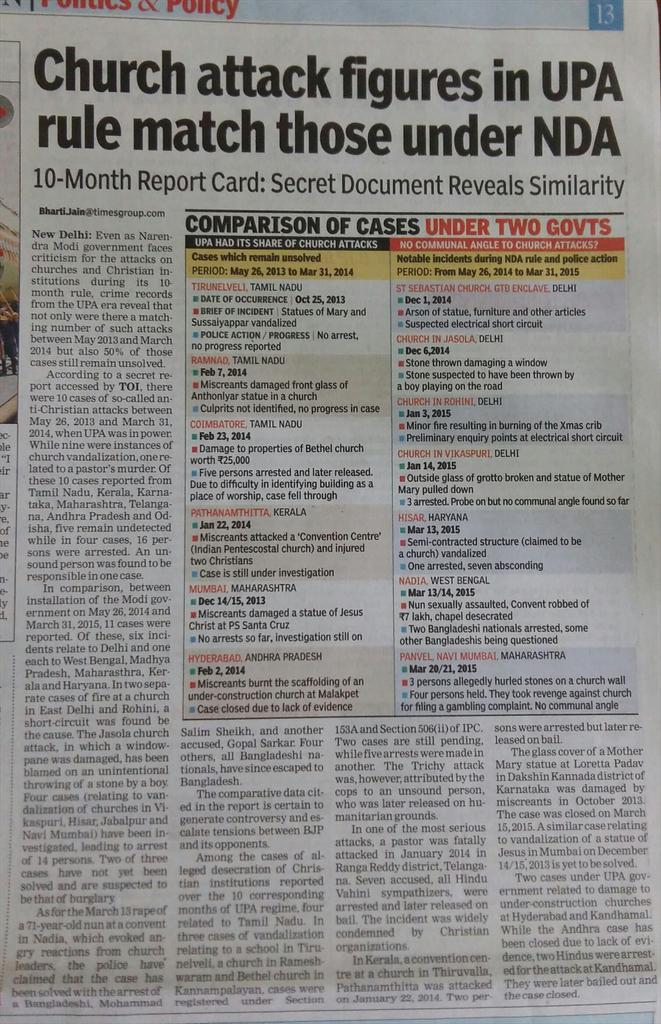 38% becomes 85%, headline becomes "Unsolved cases at an all-time high", Police becomes a butt of jokes; and then comes the TOI clarification.